Rocking Organic Andean Weave Shirts Stake Their Claim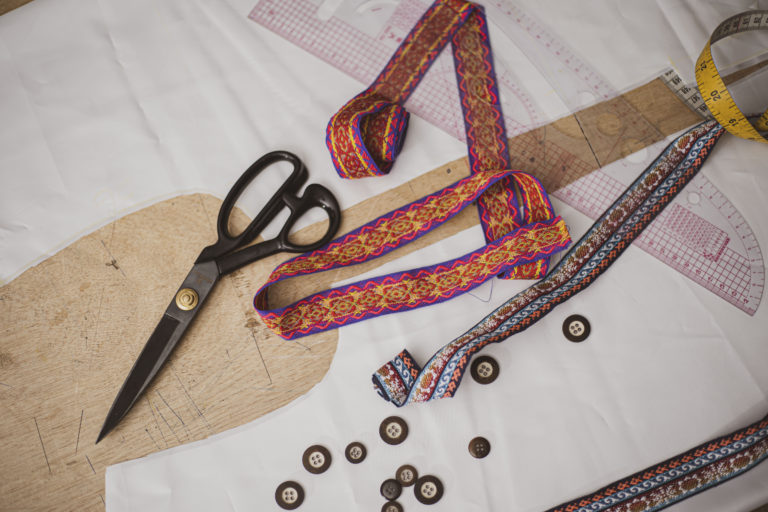 Kcull Retail continues to advance its arts & crafts initiative by regularly featuring new talent through creative collaborations. Kcull Retail is made up of the Kcull Store and Boutique, strategically located stark in the middle of Miami's historically enticing 8th Street Little Havana District, as well as Kcull Marketplace at the Coconut Grove Market Village.
This month's newcomer spotlight falls on classy startup UMA Miami, an artisanal, 100% canvas-cotton weave undertaking featuring beautifully structured white shirts with colorful embroidery accents on collars and sleeves. Made from vegetable ivory harvested from the Ecuadorian ivory palm tree, UMA apparel dons the millenary know-how and skilled crafting technique of shirtmakers from the renowned town of Otavalo —a couple of hours north of Ecuador's capital Quito—, a spot of history and tradition steeped in Andean textile weaving artistry. Vegetable ivory is making strides towards a true resurgence in the fashion industry. Besides the fabric, the palm's tagua nut is also laboriously shaped, cooked, and dyed, making up the shirt's organic vegetable ivory buttons. UMA is intent on preserving this ancient art through its own brand of modern designs.
The incipient entrepreneurial lifeforce behind UMA Miami are Andy and Mauro, two incipient creators who value the preservation of culture, modernity, and the mystical realm. Their journey took off when they realized they wanted their creations to blend Miami's eclectic culture and their love of philanthropy and artisanal preservation.
In keeping with this early 'promise', today 10% of the profits from UMA are directly deposited into the account of cancer research nonprofit, Castaways Against Cancer. Andy and Mauro were "Inspired by those that battled cancer and left their prints of love on us. Our vow is to provide the best quality, creativity, and service while raising money for a cause that is close to our hearts."
The Miami apparel brand name UMA has a double genesis. It comes from and is contained in the mythical tale of Cayambi warrior Aya Huma, to whom the Sun God Inti spoke and bestowed great responsibility. Curiously, among the many gifts offered by the god to the human, the last was a white embroidered shirt unlike any other. Inti said it would distinguish him from any other man. UMA is also found in and contained in the word humanity. Because, just like Aya HUMA, we are all called upon by Mother Nature to serve hUMAnity. To further differentiate brand graphics, UMA has replaced the modern U with the Latin version of U, which is V, so that the design reads VMA. Precisely, VMA represents the designs of our woven accents. Because this isn't just fashion for a cause, but fashion for hUMAnity.