we're a collective
we're visionaries, artificers, illuminators and handwerkers we offer unique pieces and gear to gloss your daily grind.
Little Havana Sightseeing And Food Tour
Amazing 2.30 hours includes deep into the history and traditions of the local community plus enjoy the best Cuban bites and drinks from this town.
The tour begins at Kcull Boutique 13st and continues along the famous Calle Ocho rousing historical introduction. Visit the oldest "Fruteria" to learn about a variety of popular and rare tropical fruits and the great story " a chisme" that you can not miss at this stop. Later on we will visit a cigar factory to watch taqueros hand roll tobacco leaves into the finest cigars; an apparel store for the origins of the Cuban national shirt; of course we can not missed La ventanita for the famous Cuban Coffee ; our magnificent murals around Calle ocho; the oldest bar in Little Havana from 1935 for a Mojito; stop at the Bakery fro some guava pastelitos and a little history and the famous Domino park.
Little Havana Walking Tour
Journey along Calle Ocho: one of Miami's most famous streets! Aside from the many beautiful photo opportunities, you will also receive a shot of cuban coffee to kickstart the tour, a local fruit juice sample, and an interaction with tobacco leaves at a local factory while learning more about the process. As we walk, and learn the story of Miami's Cuban identity, we will also come to appreciate the many different locals that make the neighborhood come to life. We'll finish our tour at the sweetest spot in Little Havana, the famous Azúcar ice cream shop!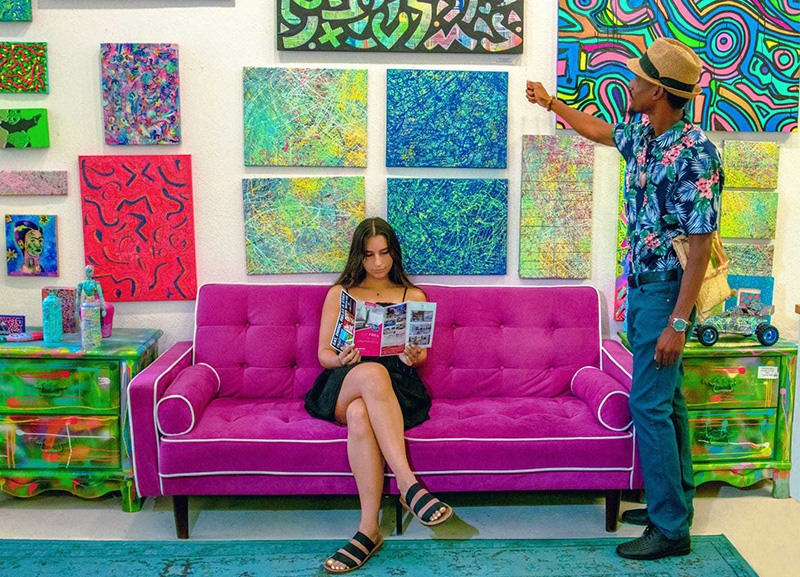 Downtown: Coconut Grove Walking Tour
The grove area is considered a pioneered town in all of early South Floridian lives. The same progressiveness has been continuing in many ways which makes it a very unique place to work, live, and play. These traits allow clusters of numerous opportunities for engagement within the environment. From one corner to the next guest shall be capture the murals art, overgrown tree canopies, architecture, local artist working on their craft, clear water of Biscayne Bay and places of entertainment.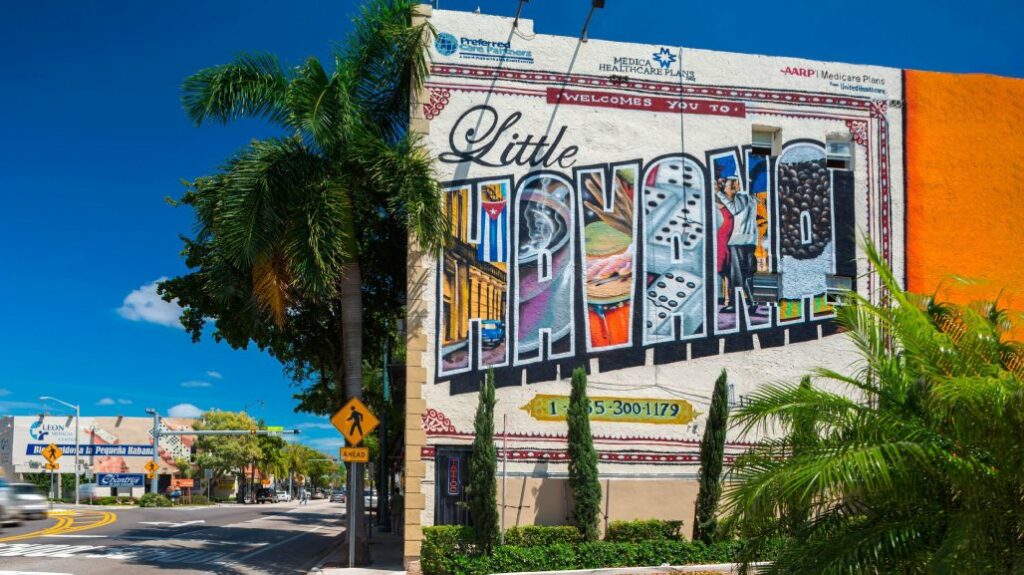 Little Havana Beyond Cuba Walking Tour
Cuba is the second closest country to Miami of only 330 miles, 531 kilometers apart. The correlation of Cuba and Miami comes in full intuition from the time Cuba gained independence from Spain. The presence of Cuban culture in Miami is flamboyant in Little Havana from sunrise to sunset. On site users shall experience the locals through shared history of Cuba from within and abroad.
With you, here now, an all-new, uniquely packaged event that brings and matches the three best and 'funnest' plot lines in entertainment for our discerning clients!
Overtown has been the heart of an African American community from its early inception to the present. A community that provided a place for many to gather while enjoying life to the greatest gratification. For old and new residents, Overtown is home. This hidden gem that Miami has to offer in all of the city's existence has always been evolving with time. Come on to explore the neighborhood by visiting its historical sites, while experiencing the local shops that added new flavor of fulfilment to enjoy life.
La Perle De Miami: Little Haiti Walking Tour
Onè! Respè! Let us take a journey back to the historic war that was fought on the island of Hispaniola currently the country of Haiti and Dominican Republic, which lead to the first black free nation under colonialism in the world. Today the roots of the revolution have spread out too Little Haiti depicting the people and culture of Haiti through texture, flavor and sound. Guest will be guided exploring insightful aspects Miami, Haiti and the Little Haiti neighborhood.
Miami Beach: Transcending Mall Walking Tour
South Florida has been a region that exemplify the American dream for many around the world. A frontier region that welcomes all, allowing growth and prosperity. Miami Beach is a city that stood the test of time providing the opportunities that dreamers are seeking for. Lincoln Road specifically functions as pillar within the city transcending through time and history. On tour guest will be expose to the changes from the pass to the present of the mall. Features that will be highlighted on tour are, structural design follies, performance areas, vegetation, paving pattern, art sculpture, food courts, and historical building.
Wynwood Buggies Street Art Tours
Wynwood Buggies offers an insightful and unique street art experience. Explore the largest collection of graffiti and street art murals from both national and international talent. Take the best photos in front of these colorful monumental pieces of urban art. Get great tips on the best galleries, events, restaurants, and shops and breweries in Wynwood.
From 2016 to present, Tap Tap Tours has conducted an approximate amount of 500 tours to individual, families, private groups, schools, business and friends. Tap Tap Tours foundation is based on education. The goal is to inform people of their roots and expose them to other traditional culture practices. These tours are led based on questions that are being ask, which allows the learning process to be fun, spontaneous, and refreshing from people to people. Through the lens of history, culture and architecture guest will have an opportunity to contextualize their own understand of a particular neighborhood.
Hello my name is Cidelca, your local tour guide. I know 3 languages Haitian Kreyòl, French, and English. I am fluent in both Haitian Kreyòl, and English, as for French not as much. Upon completion of my academic career in Architecture, the process of design has steered my interest in the field of tourism to exchange knowledge with people. As a Multicultural Tourism Ambassador, I have met people from all over the world. The opportunity to meet people of varies cultures every week provide the motivation to facilitate the experiences.
In order to participate on a tour proof of ticket purchase must be verified Once a ticket is purchase, it will be valid until it is used. All printed tickets are collected before the start of each tours. If a date of a ticket has expired, it still valid with verify proof of purchase.
Before refund is issue, the funds will be available as a transfer credit towards another date to experience a tour per customer approval. Purchased are refundable when an event is cancelled by Tap Tap Tours & Transportation LLC. The buyer is not able to make the tour due to personal reasons. When a refund is requested allows 1-2 business day for the funds to be release, in addition to 5-7 business to be clear by your designated financial institution.