we're a collective
we're visionaries, artificers, illuminators and handwerkers we offer unique pieces and gear to gloss your daily grind.
FROM BRICK AND MORTAR TO FOUNDATION
Kcull Life, Inc. is a not-for-profit organization that was created from the need for cultural preservation in overlooked neighborhoods. We started our first project in Little Havana, FL, where we currently run our brick and mortar shops. The surrounding building and areas were neglected and we realized the immense need for culturally relevant art.

Our mission is to introduce murals that reflect the rich culture and history of a neighborhood. We began collabing with a local artist to paint one wall. Now, we have inspired a movement with local business owners and have completed numerous murals with more in the works.

Today, the neglected spaces are filled with gravitating art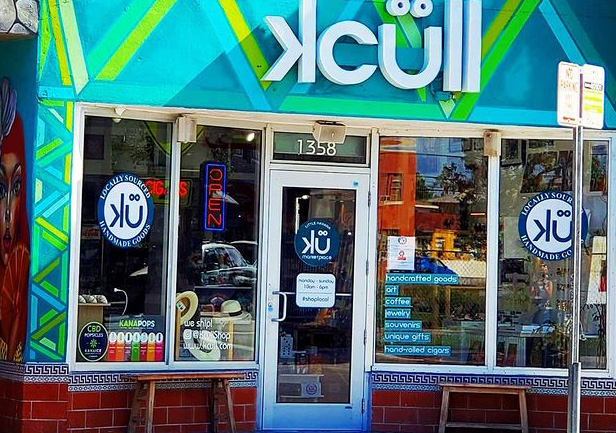 EVERY PROJECT THAT WE COMMIT TO IS ALIGNED WITH THESE THREE MAIN VALUES.
The key to accomplishing our goals is creating a diverse team comprised of industry experts.
We are fully-charged to stand out from the crowd and innovate.
We give it our all because we strongly believe in our project's positive impact.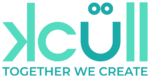 The Kcull Life Foundation Sponsor Package is a curated value offer for potential sponsors.
Our Sponsor Package Includes:
Local, state and national media coverage projected at tens of thousands of dollars (Based on past events media coverage)
Sponsor logo featured across all event markings and publicity materials
Prominent feature in our Newsletter
EBlast to all Kcull Vendors
Sponsor becomes an Instagram post and story feature partner
10% discount on all Kcull merchandise, excluding art
10% off ad space on the Kcull website
Opportunity to speak at the start of the unveiling
Logo featured on any banners, flyers or step & repeat backdrop
Opportunities for giveaways or promos.
KCULL LIFE SUPPORTERS & DONORS
Supports and Donors share Kcull Life's forward-looking vision. They have made appearances at our events and/or have donated monetary and/or in-kind donations in the form of services, artist materials or real estate.
KCULL LIFE MEDIA COVERAGE
Past mural painting events —a.k.a., Gloria & Emilio Estefan 'The Emperors of Latin Pop' or Celia Cruz 'The Queen of Salsa'— have generated a host of compelling media coverage on both local and national outlets. Media exposure from these events was calculated at tens of thousands of dollars.
IN LINE WITH OUR ETHOS, OUR GUEST ARTIST DOCKET FEATURES LOCAL WHIZZES ONLY. WHICH IN A HUB LIKE MIAMI MEANS A BUSLOAD OF DIFFERENT BACKGROUNDS.
BEAUTIFICATION BREEDS INVESTMENT
Beautifying abandoned areas or overlooked historic neighborhoods not only brings heightened attention, but a regrowth within local culture.
Artistic expression not only elevates the human experience, but helps rally entire communities around substantial ideas and concepts:
Identity
Empowerment
Righteousness
Immediately, this leads to a heightened sense of pride of place, which translates into:
Care
Self-respect
Neighborhoods designing their own solutions
And finally brings in much-needed investment from…
Within the Community
External sources, such as local-born or bred celebrities, businesses, non-profits, institutions at large, and city and state legislators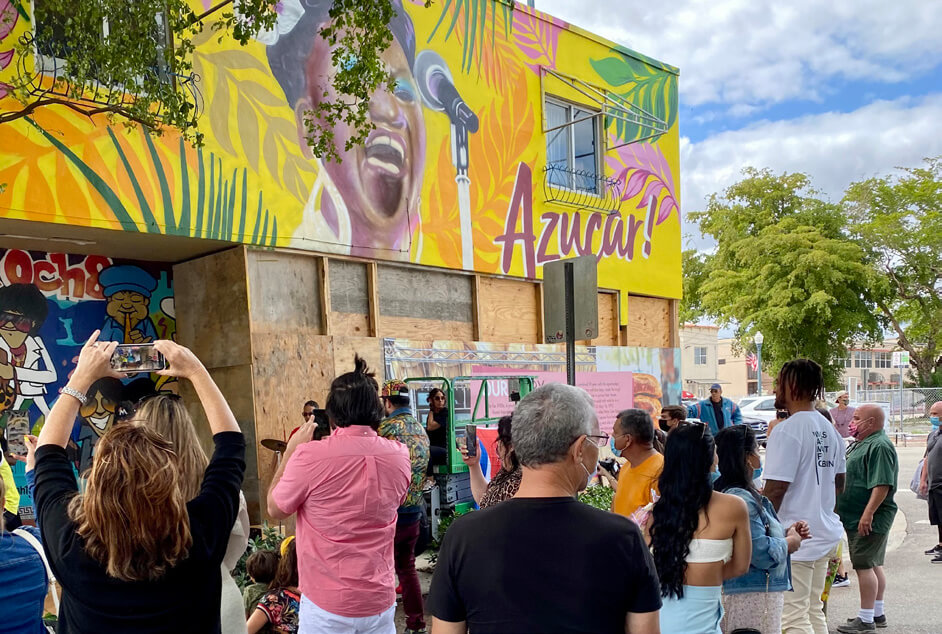 Furthering the already predominant artistic vibe, hand-picked-for-the-event DJ's or guest performers/bands are integral to each event. And, hey, what the heck, because music is great!
No social gathering of any kind, especially in the Hispanic Capital of the World, can do without edibles. Cuban Caja China or BBQ's preferred, with an accent on local flavors.
No social gathering of any kind, especially in the Hispanic Capital of the World, can do without edibles. Cuban Caja China or BBQ's preferred, with an accent on local flavors.
Kcull is a Vibe.
(kcull=)cool(=kcull)
Because we're creative, artsy and international… Or what they hey, because we wanted to make things even more difficult for us… We chose a name that makes for awesomely varied verbiage and pronunciation.
KCULL is meant to be pronounced COOL. Kinda à la German fused with how a North Londoner from Camden Town would pronounce the word cool.
But because Miami is one of the Global Capitals, as well as the de-facto Hispanic Capital of the World, we now have a new approach to our name which we welcome with open arms:
Kcull = ¡Qué cool!
As in, "¡Óyeme, qué cool está eso!"
Or, "¡Eso está de lo más cool!"